---
UNU Council chair Dhanapala wins IPB Peace Prize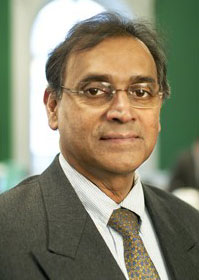 Jayantha Dhanapala
The International Peace Bureau (IPB) has awarded its annual Peace Prize to Jayantha Dhanapala, the respected Sri Lankan diplomat and chair of the United Nations University Council.
Ambassador Dhanapala was honoured for his dedication to the cause of disarmament and his initiatives towards creating the Central Asian Nuclear-Weapons Free Zone.
Announcing the award, the IPB said: "Jayantha Dhanapala, like Sean MacBride, is a remarkable figure on the world stage. His diplomatic career has been a distinguished one. Dhanapala has made disarmament his special field of expertise and he had the honour of presiding over the historic 1995 NPT Review and Extension Conference – and managed to find an ingenious solution acceptable to all when most observers felt the conference was deadlocked."

Ambassador Dhanapala was UN Under Secretary-General for Disarmament Affairs from 1998 to 2003 and remains actively involved in several international bodies including the recent Blix Commission on Weapons of Mass Destruction and in 1996 the Canberra Commission on the Elimination of Nuclear Weapons.
He was recently elected President of the Pugwash conferences on Science and World Affairs.
FRONT PAGE