UNU Books in Tokyo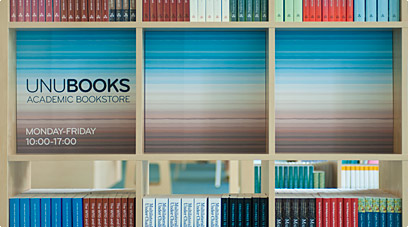 Operating as an academic bookstore, UNU Books aims to advance public understanding of the pressing global problems of human survival, development, and welfare through a wide selection of scholarly books, briefs, reports and DVDs. Books on the following topics are available:
Peace & Security
Environment & Urban Issues
Human Rights
Development
International Trade & Economics
The bookstore's collection of titles is mostly drawn from UNU Press, which publishes the scholarly research output of UNU academic programmes as well as the work of noteworthy academics. A collection of UNU-IAS biodiversity publications is also featured.
UNU Books is open Monday to Friday from 10:00 to 17:00. We invite you to stop by and browse our collection. Please feel free to ask for any advice or assistance as required.
All UNU symposium or event participants are entitled to receive a 25% discount when purchasing books from the store. Simply bring along the coupon contained in your conference package to receive a discount.
New Arrivals
Edited by Sumihiro Kuyama and Michael Fowler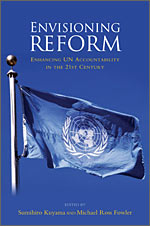 The term accountability is increasingly heard at the United Nations. More than six decades after the organization's founding, people continue to ask exactly how the UN is accountable for what it does, and many agree that enhanced UN accountability is a prerequisite to effective global governance. Nevertheless, the concept is elusive and rarely defined, and views have diverged on its proper meaning and various implications. Read more…
Edited by Vanessa Farr, Henri Myrttinen and Albrecht Schnabel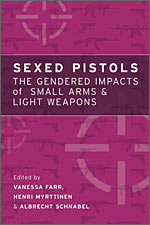 Contributors to the book draw on experience and research from around the world on the nexus of gender, age, violence and small arms in developing and developed countries. Their findings feed into a number of recommendations for future policy formulation, programme implementation and research designed to further illuminate and counteract the firing of the "sexed pistol". Read more…
Book of the Month
Michael H. Glantz and Qian Ye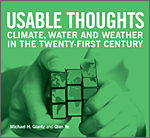 Short quotations are often used to stimulate thought and evoke discussion. The intention of this book is no less ambitious. Drawing upon a series of quotations taken from the World Meteorological Organization-sponsored publication, Climate: Into the 21st Century, the authors set out to encourage thought and discussion on the earth's climate system, including its interrelatedness to human society and the environment, the impact of climate variability, and climate extremes and change. Read more…
Best Sellers
Links
◊◊◊
Page last modified 2019.04.16.
Top