Individual Capacity, Global Issues
UNU Joint Graduate Courses 2009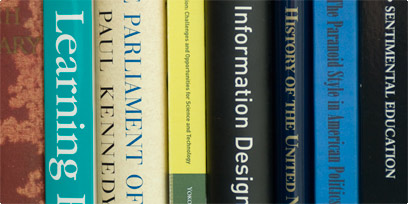 Introduction
The United Nations University offers three graduate courses beginning in the fall of 2009. The courses are presented jointly with twelve participating universities in the Kanto region.
As a think-tank for the UN system, the United Nations University's mission is to contribute, through research and capacity building, to efforts to resolve the pressing global problems that are the concern of the United Nations, its Peoples and Member States. UNU aims to strengthen young individual capacity by providing opportunities to participate in postgraduate training in cooperation with academic and research institutions. In 2004, initially supported by ten like-minded universities, UNU initiated the JGC programme and offered two graduate level courses. Since then, the UNU has provided opportunities for students enrolled in a graduate programme of the participating universities to undertake a challenging study of global issues through this programme.
国連大学大学院共同講座2009
国際連合大学は、2009年9月より「国連大学大学院共同講座2009」を開講します。この講座は関東近辺にある12の大学院の協力を得て実施されており、今年は3つのコースが設けられます。
国連大学は、国連システム全体のシンクタンクとして、国連とその加盟国が関心を寄せる地球規模の諸問題の解決に研究と能力育成を通じて寄与することを使命としています。その使命を果たすための活動の一環として、国内・国外の学術機関・研究機関と連携して大学院レベルの研修機会の拡大を図り、若者の能力育成にも注力しています。こうした国連大学の活動に賛同する関東周辺の10の大学院とともに、「国連大学大学院共同講座」は2004年に開設されました。開設当初は2つの講座が設けられ、国連大学が中心的役割りを担い、ネットワーク構築に寄与しました。それ以来、国連大学は地球規模の問題に取り組む大学院生への教育機会の拡充を目指しています。
この講座は全て英語で行われます。日本語によるプログラム案内は、こちらのPDFをご参照下さい。
Programme Aim
The UNU-JGC programme is designed to help graduate students deepen their understanding of the global issues that are of concern to the United Nations and its member states, and to expose them to a global academic community through interaction with expert lecturers.
The Advantages
Students will receive credits from their home university
Students will learn from both academic scholars and professional practitioners from leading institutions in the relevant fields
Students will have the opportunity to study alongside students having similar interests from different universities
Eligibility
Eligible candidates are enrolled in a graduate school at one of the 12 participating universities: Aoyama Gakuin University, Chuo University, Hitotsubashi University, International Christian University, Keio University, Nihon University, Sophia University, Tokyo Institute of Technology, Tokyo University of Foreign Studies, Tsukuba University, University of Tokyo, and Waseda University.
If you are interested in this programme, please contact the Graduate Admissions Office at your university.
Courses
Three courses will be offered in 2009:
Human Rights:
Human Rights and Humanitarian Assistance
Conflict Studies:
Prevention, Peacemaking, Peacebuilding
Development:
New Challenges of International Development; Sustainability and Vulnerability in a Globalizing World
Lecture Information
Opening Session:
September 24 2009, 14:00–16:30
Course I:
Every Tuesday from September 29 to December 8, 16:30–18:50
Course II:
Every Wednesday from September 30 to December 9, 16:30–18:50
Course III:
Every Thursday from October 1 to December 10, 16:30–18:50
Lecturers
The courses will be taught by lecturers who are among the most highly qualified in their respective fields, such as United Nations University academic staff, representatives of UN-related agencies, professional experts in relevant fields, and prominent professors. For specific information on the courses, please see the course schedules.
Course Requirements and Grading Guidelines
50%: term paper
30%: oral communication in class and class attendance
20%: class presentation
Any plagiarism will be severely penalised.
◊◊◊
Page last modified 2019.04.16.
Top