Winter 2011
WELCOME TO THE WINTER 2011 ISSUE OF THE UNU PRESS NEWSLETTER. Serving as a window into the activities of UNU Press, this quarterly update is designed to provide members of the UNU community and others interested in UNU Press with the latest information including new, upcoming and recently published titles, new initiatives, events, and reviews of UNU Press books in scholarly journals and other periodicals.

Featured Book
Building Trust in Government: Innovations in Governance Reform in Asia
Edited by G. Shabbir Cheema and Vesselin Popovski
Trends & Innovations in Governance

The ability of governments and the global community to achieve the Millennium Development Goals, ensure security, and promote adherence to basic standards of human rights depends on people's trust in their government. However, public trust in government and political institutions has been declining in both developing and developed countries in the new millennium.


Events
Looking at Globalization's Dark Side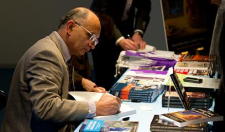 Prof. Ramesh Thakur of the University of Waterloo (Canada), a former UNU Vice-Rector, returned to UNU Centre in Tokyo on 27 January to present issues covered in his latest book, The Dark Side of Globalization edited by Jorge Heine and Ramesh Thakur. The presentation continued the interactive seminar on global issues series organized by UNU Press; each seminar is based on themes covered in a recent UNU Press publication.

The book, a compendium of contributions from leading authors from around the world, catalogues the complex, often-negative forces that have derived from the rapid internationalization of global trade, finance and information flows.
Find out more about our Interactive Seminar on Global Issues Series
UNU Press on hand at University of Tokyo Integrated Research System for Sustainability Science (IR3S) symposium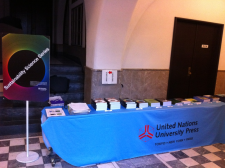 UNU Press displayed recent publications at an Integrated Research System for Sustainability Science (IR3S)/Sustainability Science Consortium (SSC) Symposium held at the Hongo campus of the University of Tokyo on 12 February. The symposium aimed at addressing some of the serious issues surrounding global warming as well as Japan's aging population and low birthrate. The symposium provided an opportunity for UNU Press to showcase recently published titles on urban, development and environmental issues with a focus on two just-published books which form part of a series on sustainability science. Climate Change and Global Sustainability: A Holistic Approach and Designing Our Future: Local Perspectives on Bioproduction, Ecosystems and Humanity
UNU Press maintains co-exhibit programme with United Nations Publications in 2011
UNU Press and United Nations Publications will continue to pool resources and co-exhibit at key academic events, conferences and book fairs in 2011. Kicking off, the calendar will involve joint participation at the upcoming International Studies Association (ISA) Annual Convention in Montreal, Canada, 16–19 March. UNU Press will host the exhibit on behalf of United Nations Publications who will reciprocate at other key international conferences.
Back to top

New Books
Realizing the Development Potential of Diasporas
Edited by Krishnan Sharma, Arun Kashyap, Manuel F. Montes and Paul Ladd
With a foreword by Alexander Trepelkov

Issues covered in Realizing the Development Potential of Diasporas include those relating to diaspora diversity and its impact on development, the potential of expatriates to further entrepreneurship and business development in their homeland, the effectiveness of remittances in furthering inclusive development and policies to better engage diasporas as drivers of development.

February 2011.
Sustainability Science: A Multidisciplinary Approach
Edited by Hiroshi Komiyama, Kazuhiko Takeuchi, Hideaki Shiroyama and Takashi Mino
Sustainability Science

Sustainability science is a new academic discipline that has emerged in response to threats to the sustainability of the global environment. The purpose of this discipline is to help build a sustainable society by developing solutions to climate change, the exhaustion of resources, ecological destruction and other environmental crises that threaten the future of humanity.

April 2011.
Establishing a Resource-Circulating Society in Asia: Challenges and Opportunities
Edited by Tohru Morioka, Keisuke Hanaki and Yuichi Moriguchi
Sustainability Science

The authors of Establishing a Resource-Circulating Society in Asia examine theories and visions pertinent to resource-circulating societies, as well as relevant practices and initiatives at all levels—national, local and industrial—and through urban–rural linkages. They also propose an integrative approach combining the concepts of a resource-circulating society and a low-carbon society, both of which constitute fundamental components of a sustainable society.

April 2011.
Back to top

Reviews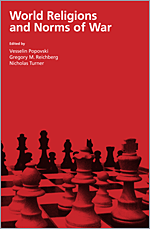 Edited by Vesselin Popovski, Gregory W. Reichberg and Nicholas Turner
"[This book] offer[s] useful insights into the historical and theoretical evolution of the norms of war in the respective religions examined, sometimes challenging established traditional views in that regard. Overall, one cannot but agree with Walter Dorn's endorsement of the book as 'timely and timeless; timely because of the surge of interest in the subject of religion and war, and timeless because it covers millennia of evolving human thought and principles' on the subject (back page). The book would be appealing not only to teachers and students of humanitarian law but also of use of force in international law and should be a recommended read in that regard."

Journal of International Humanitarian Legal Studies, Vol. 1, No. 1, Oct. 2010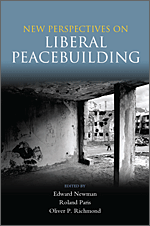 Edited by Edward Newman, Roland Paris and Oliver P. Richmond
"What is clear from this book is that 'Liberal Peacebuilding' can do good if it is conceptualised in transformative and emancipatory ways but it can also do considerable harm if the rhetoric is essentially masking big power hegemonic economic and political interests."

Australian Journal of Political Science, Vol. 45, No. 4, Dec. 2010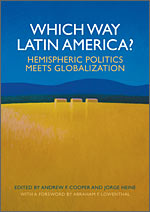 Edited by Andrew F. Cooper and Jorge Heine
"On balance, the editors have provided the reader with a provocative and valuable compilation of interpretations of how Latin American democracies are coping with the multiple internal and external issues that beset them; yet the sum of their efforts is less than some of their outstanding individual parts."

Latin American Politics and Society, Vol. 53, No. 1, 2011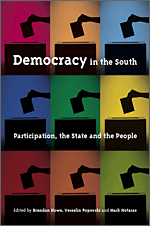 Edited by Brendan Howe, Vesselin Popovski, and Mark Notaras
"[T]he value of the book…rests on the case studies, including the particularly rich ones on Latin America. The country chapters point to the need to go beyond formalities and rigid models in evaluating the performance of Third World democracies."

Latin American Politics and Society, Vol. 53, No.1, 2011
Back to top

How to purchase UNU Press books
All UNU Press publications can be purchased at UNU Headquarters by visiting the bookstore, UNU Books, on the second floor or the sales office (Room 918). Please send email orders to sales@unu.edu, and orders by fax to +81-(0)3-3406-7345. The sales office can also be contacted by phone on +81-(0)3-5467-1313; however, please note that orders cannot be taken over the phone, although inquiries are welcome.
UNU Press publications are also offered for sale through distributors in 69 countries worldwide, including major online retailers such as Amazon and Barnes & Noble.
The UNU Press publications catalogue is available for free online, and printed copies are available from UNU Books and the sales office. UNU Press is pleased to offer a 25% staff discount to UNU employees.
Browse books on Google Book Search.
Back to top