UNU & Biodiversity

UNU & Biodiversity
UNU staff volunteer at the
Second Harvest Japan
warehouse in Tokyo, the weekend before the BBQ, packing food for delivery to vulnerable members of society. Mr. Charles McJilton (green shirt), Founder and Director of the NGO, welcomed our assistance to address food security issues here in Japan, and our efforts to bridge the gap in understanding between problems at the global and local levels. In return, Second Harvest Japan kindly supported the event by supplying food at the BBQ as part of their effort to disseminate the NGO's activities.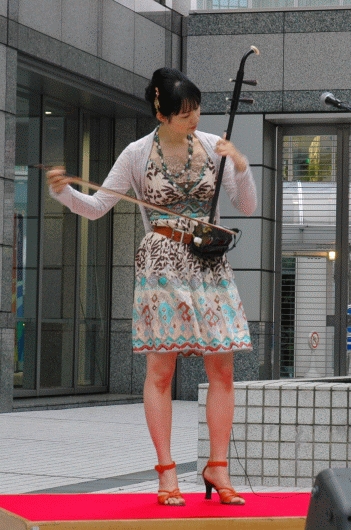 The BBQ 2008 audience enjoyed Ms. Kanae Nozawa, actress & professional erhu player, gave an elegant performance.
◊◊◊
Page last modified 2011.06.07.
Top