Conflict and Security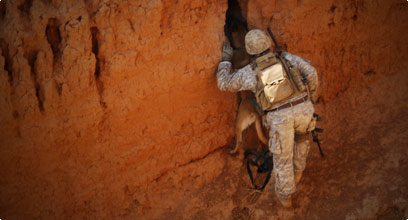 Uch Tapa, Iraq, 31 December 2007. DoD photo by Staff Sgt. Samuel Bendet, U.S. Air Force.
The programme's work in Conflict and Security Studies directly reflects the complex and challenging nature of war and peace in the post-Cold War era.
While most contemporary conflicts take place primarily within countries, traditional interstate conflicts continue to pose a great threat to international peace and security. New types of conflict and new types of security threats need to be addressed with improved approaches and structures of conflict and security management.
The Programme's work focuses on the roots of human, national, regional and international security threats, and the provision of security by civil society, state, regional and international actors. Conflict prevention and peacebuilding receive particular attention in the Programme's efforts to address innovative security provision by civil society, states and international organizations. All projects have a regional or global geographical focus and aim to provide comparative analyses that translate into lessons that can be applied in specific regions or countries by local actors, and globally by the United Nations.
While basic research forms the foundation of all projects, most aim to translate their findings into policy relevant recommendations that are shared with policymakers, and into capacity building and training sessions that are offered to educators, researchers and decision makers from civil society, state and regional actors.
Recently Completed Projects:
◊◊◊
Page last modified 2019.04.16.
Top