This is the old United Nations University website. Visit the new site at http://unu.edu
---
| | |
| --- | --- |
| | |
| | November 1997 |
UNU undergoing evolution, not revolution
---
"Change with continuity" was newly installed UNU Rector van Ginkel's message to UNU staff and Japanese Government officials attending the 1 September handover ceremony in which outgoing Rector Heitor Gurgulino de Souza passed the helm over to his successor. But the event wasn't just ceremonial talk. In a straightforward, direct way the new Rector discussed what the University needs to do if it is to become a cutting-edge research organization.
Rector van Ginkel believes that in times of change, it is important to have a clear base from which to start. So, he has gone back and studied the UNU's founding Charter - not only for inspiration but also to find the parts of the University's mission that have not been fully pursued. He is not, how-ever, planning a complete overhaul. Two things will stay the same: "What will not change are the University's aim and purpose," he said.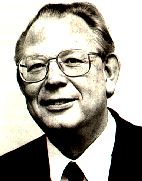 Prof. Hans van Ginkel, UNU Rector
Rector van Ginkel has been studying more than just the Charter. He has also spent a great deal of time poring over the intentions of the UNU's first three Rectors. He found a denominator common to them all. "Their story is one of change with continuity," he said, adding: "That is the core philosophy that I intend to uphold." He went on to say that his predecessors each had a special talent: it was organizational expertise in the first, a deep sense of ethics and intellectualism in the second, and strong building skills in the third.
Rector van Ginkel is going to bring all of his predecessors' views together and concentrate on quality. He wants to focus on the things that only the UNU can do, and those that it can do better than others. To determine what these are, he is conducting a comprehensive organizational review and intends speedy action on it.
"I plan on setting up small groups of policy-oriented, creative-minded scholars who would seek to evolve fresh, alternative views on today's problems," he said, adding: "I am particularly concerned with getting useful research about pressing global issues into the hands of policy makers."
Rector van Ginkel took the opportunity to discuss UN Secretary-General Kofi Annan's plan for reforming the UN system. He explained that Mr. Annan's proposal includes an invitation for the UNU to take on the leading role as the UN's think-tank and producer of useful ideas. This means making sure that the University provides policy makers with a continuous supply of intelligent and suitable options from which to choose.
"The UNU is entering a new phase in its development," he declared. "We will have to prepare ourselves for tomorrow."
Although the new Rector had not yet had a chance to draw up detailed plans of how he intends to prepare the UNU for tomorrow, he did say that he intended to do the following:
Strengthen the University's cohesion by improving its management structure;
Implement the Internal Assessment Group's recommendations and link them to the UN's overall reform measures;
Focus the University's research, training and dissemination activities into two areas: peace and governance and environment and development;
Improve the University's function as a UN think-tank and reservoir of useful ideas for UN constituencies;
Diversify and expand the UNU's financial base by increasing the number of programmes and projects that have outside support;
Build partnerships with existing centres of expertise in Japan and around the world;
Collaborate more with other UN organizations, such as UNESCO, the UNDP, UNEP, UNICEF and WHO;
Increase UNU efficiency and financial transparency.