This is the old United Nations University website. Visit the new site at http://unu.edu
---
International Symposium
The Role of Research and Higher Education in Developing National Forest Programmes in Countries with Economies in Transition
Kaunas, Lithuania
1-3 July 2002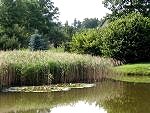 The Symposium constitutes the first step of the United Nations University project on Training and Research Capacities for Forest Policy Development in Countries with Economies in Transition. Its objective was to establish a basis for analysis of the possibilities and the appropriate mechanisms for incorporating research and education into the framework of forest policy development, in support of the overall development process in those countries. The symposium brought together forest policy decision-makers, researchers, practitioners and other national and international stateholders from countries with economies in transition and other neighboring developing and developed states in Europe and Asia to: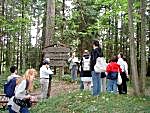 Discuss the international challenges and the role of research and higher education in support of national forest programmes
Discuss the recent developments of national forest programs and related policy processes in international context
Analyse the state-of-art in the interface between forest research, higher education and forest policy development
Address the issues related to research and education as well as their contribution to forest policy development processes
Identify the key issues and development challenges as well as the means and mechanisms to overcome them
Contribute through research and capacity building to forest policy development process in countries of Central-Eastern Europe and former Commonwealth of Independent States
Discuss the future collaboration between the key international institutions and actors
Formulate concrete next steps for further, long term international collaboration to address the emerging issues
The Symposium was organized by the United Nations University (UNU), in partnership with the European Forestry Institute (EFI) and the European Forest Science Academic Network (SILVA Network) and the local host of the event - the Lithuanian University of Agriculture. For proceedings from the symposium contact the United Nations University (E-mail: mbox@hq.unu.edu).
---