2nd AGSNet Conference - Morocco '07
1st Announcement

The Steering Committee of the Africa Graduate Nutrition Students Network (AGSNet) invites you to attend the 2nd AGSNet Conference to be held at Ouarzazate, Morocco from May 5 to 6, 2007.

To qualify for AGSNet support for sponsorship, your abstract should be accepted by the organisers of the First Meeting of the Federation of African Nutrition Societies. In addition you should meet the AGSNet criteria for attending meetings/conferences.
Highlights of the AGS-Net Inaugural Conference:
The African Nutrition Graduate Students Network held its Inaugural Conference at the Beach Hotel in Durban, South Africa on September 19, 2005. The Conference was attended by thirty nine members from 13 African countries studying in 19 universities world wide.
Members present also had the opportunity to participate in the 19th International Congress of Nutrition which was held at the Durban International Convention Centre, Durban, South Africa from the 19th to 23rd September, 2005.
FANUS 2007
The Federation of African Nutrition Societies (FANUS) meeting will take place from 7th to 9th May, 2007 at the tourist town of Quazazate, Morocco. (Click here for more details).

The second Biennial Conference of AGSNet will be held on the 6th of May, 2007, a day before the FANUS conference to enable members who attend our Conference participate in the the FANUS Conference too.

To qualify for AGSNet-supported sponsorship to attend both the AGSNet Biennial Conference and the FANUS Conference, one has to be an active member, submit an abstract for either oral or poster presentation at the FANUS Conference and meeting the Network's criteria for benefitting from such sponsorship.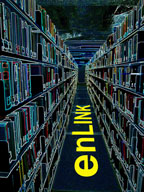 Food Composition and Biodiversity Graduate Course

The International Plant Genetic Resources Institute (IPGRI), the Food and Agriculture Organization of the United Nations (FAO) and AFROFOODS/INFOODS in co-operation with the Department of Human Nutrition, University of Ibadan, Ibadan, Nigeria announces the First West African Graduate Course on Food Composistion and Biodiversity, to be held at Ibadan, Nigeria from 12 - 27 February, 2007.

Closing date for applications is 31st October 2006.

Click here for more information
Find out about other Nutrition Capacity Building activities on the Continent:
African Nutrition Leadership Programme
Regional Capacity Building groups
Information Technology for the Advancement of Nutrition in Africa (ITANA)